GZ-1000 and GZ-500
Professional MIDI Keyboards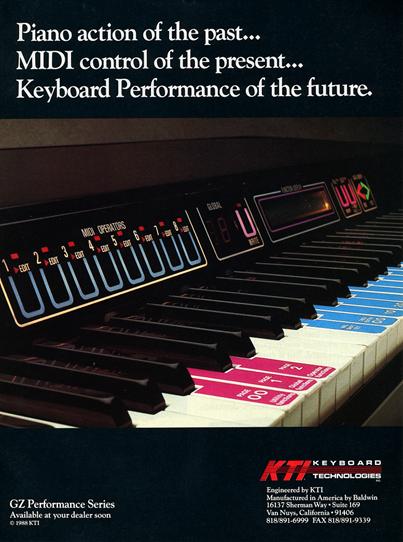 Professional MIDI keyboards.
GZ-1000 and GZ-500 models retailing for $3,995 and $2,200 respectfully.
Lightweight verses other comparable products (100 lbs).
Provides 88 Grand Piano scaled wooden keys used for playing as well as user system programming, editing and data entry.
First User-Adjustable Keyboard Action via a mechanical lever and software control.
Innovative touch control panel with backlit LCD.
Proprietary MIDI and key sensor technology able to retrofit into acoustic pianos or be offered on an OEM basis.

Data Sheet – GZ-1000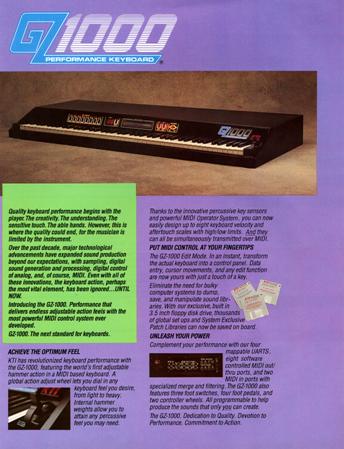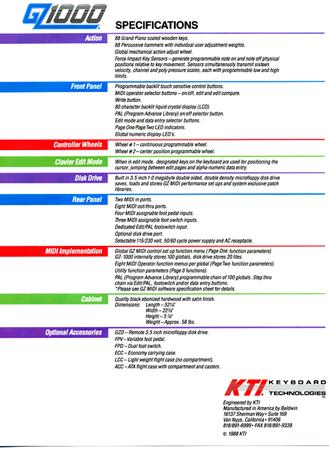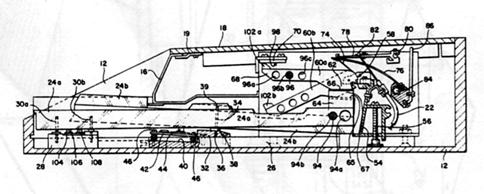 Completely Functional Prototypes & Documentation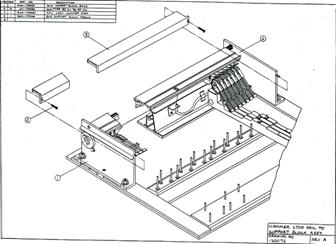 Tooling & Manufacturing by Baldwin Piano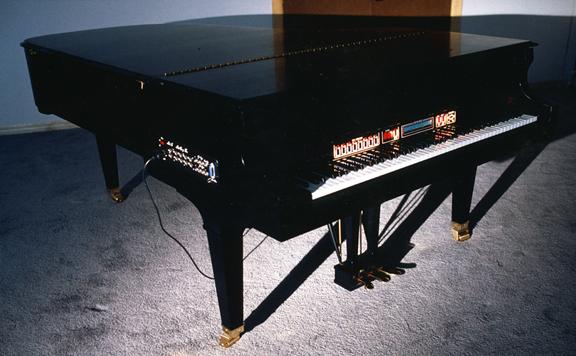 Transformed an ordinary Baldwin Grand Piano into a cutting-edge Studio Music Keyboard System