FORGOLF, INC.
HARDWARE AND WEB SOFTWARE DEVELOPMENT
ForGolf is a web based golf teaching engine and distributed services network that utilizes a proprietary wireless device and web site to deliver personalized instruction and extensible e-business infrastructure to golfers, courses, instructors, equipment manufacturers, advertisers, and content providers.
Design proprietary web and device UI and interactive user experience.
Extraordinary Industrial Design and engineering of pocketsize handheld for fast-intuitive single left or right handed operation.
Uses 1/8 VGA LCD with perspective-view GUI, voice. Ergonomically designed for on-the-course use.
Web site deploys unique hierarchical tree-map GUI.
Invent Anatometer application to present interactive audio/visual tutorials of swing mechanics tailored to a user's physiological characteristics.
Co-invent 3 patents.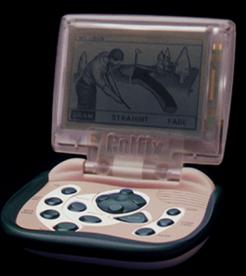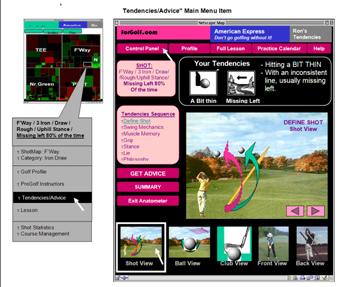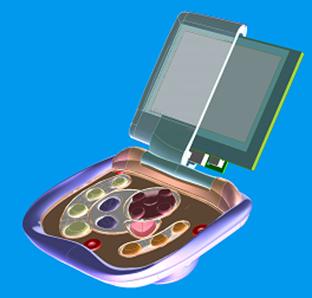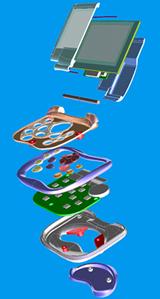 BINARY BROADCASTING, INC.
MP3 APPLIANCE PROTOTYPE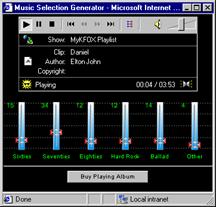 BBI is an ASP which allows radio stations to provide their listeners with the ability to interactively personalize programming via the Internet and MP3 devices.
Source hardware and embedded software solutions.
Provide project management for prototype engineering and build.
Prototype uses Cirrus Logic Maverick 72xx SOC with ARM7 core and ATI Nucleus RTOS kernel, TCP/IP Protocol Stack, and tools.