The Piano Discovery System
http://pianoeducation.org/pnopdsr.html
Based on the original "Miracle Piano", teaches children from age 6 to adult to read music and play the piano.
Animated 3D arcade games, orchestrated musical accompaniments, voice over instructions, and AI driven lesson plans.
CD-ROM Software includes 50 lessons, hundreds of songs.
Innovative industrial design incorporating a "Uni-Rail" feature that allows a multiplicity of accessories to be adjustably attached to the keyboard cabinet. Attachments include keyboard stand, microphones, speakers, mouse wing, music stand, and various electronic musical accessory products.
Rear panel Expansion port allows for a myriad of music control products to be easily added to the PDS system.
Keyboard uses simple connection to PC Joystick port without requiring costly MIDI adapter cables or external power supplies.
Retail $149 - $179 - street, 40% less than the original Miracle Piano.

Concept Visualization and Development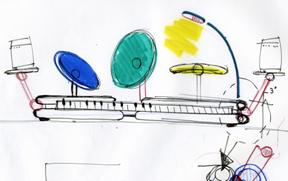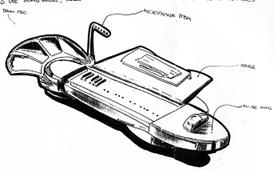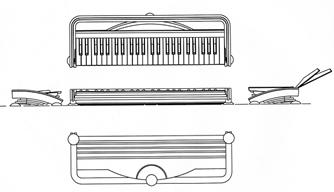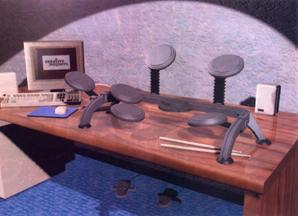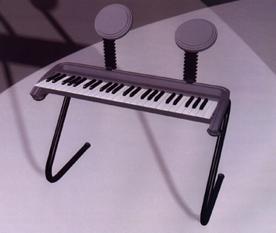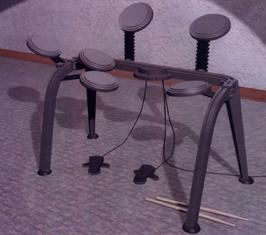 Desktop Orientation Desktop Drum System

From a Keyboard to an Integrated Home PC Music System
PC Drum Kit





BlasterKeys, ODM Product for Creative Labs
Invented "Fun" & Tutorial modes in 1980 – Still used in BlasterKey products today.
Designed, engineered and delivered 25K units of 49 note musical keyboards with software in 6 months

Links:

http://www.digit-life.com/articles/creativeblasterkey/index.html

http://www.blasterkey.com/webdemo/prodikeys1.html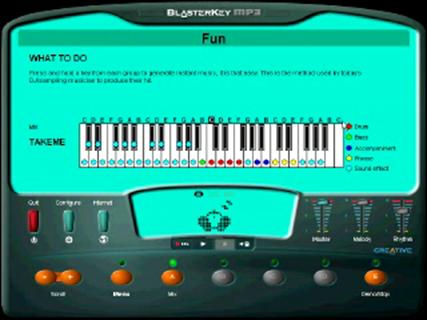 ScreenToyz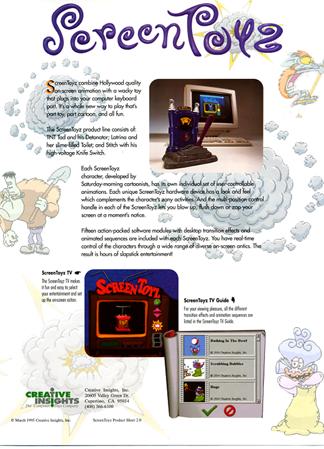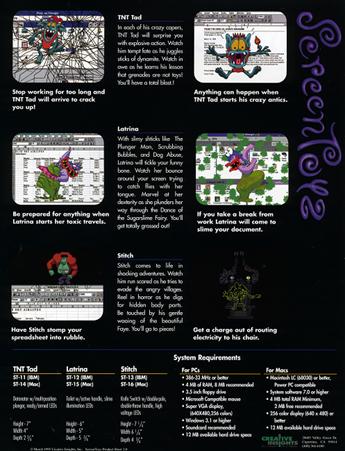 Articulating "Pop Art" plastic sculptures operate interactive on-screen entertainment. Software features include hilarious host characters, music, sound effects, and graphics with animation's equivalent to Saturday morning TV cartoons.
Extremely low "Snap-Together" assembly time - less than 30 seconds from start to ship, manufactured in China.
Retail $29 street price.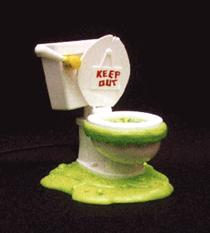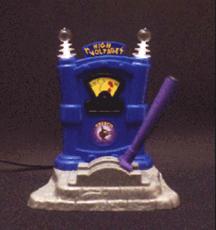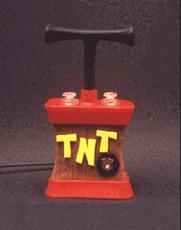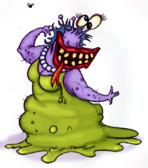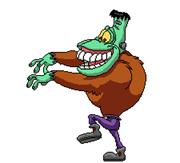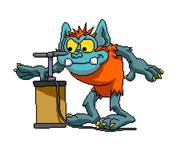 Latrina (She's beautifully disgusting)         Stitch (Boyish but electrifying)      TNT TAD (Explosively naughty)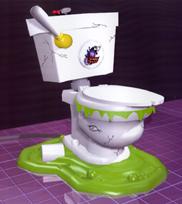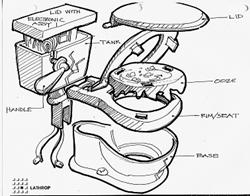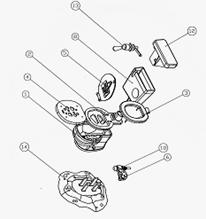 Concept Visualization                       Development (DFM/DFA)                     Engineering & Tooling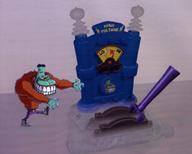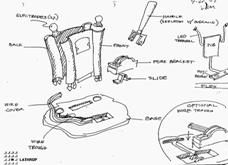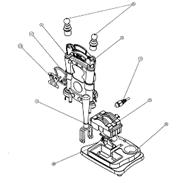 Artist 3D Rendering                                      ID Layout                                             CAD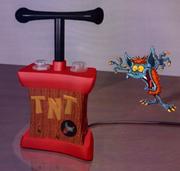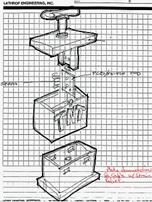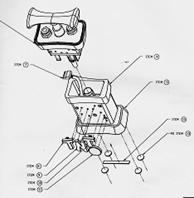 Artist 3D Rendering                                      ID Layout                                             CAD